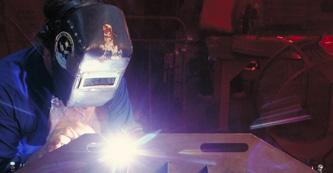 Safety first, safety always.
At Butters-Fetting, safety is so important that we make it a core value. Concern for the safety of our customers and employees begins with planning the project and extends to on-the-job procedures as well as the performance of the final product.
Our safety program includes training in advanced construction techniques, observance of all customer and company safety rules, a continuous effort to improve our safety record and meticulous review of our processes. Everyone is responsible for safety at Butters-Fetting. Safety is so critical that we never take it for granted.