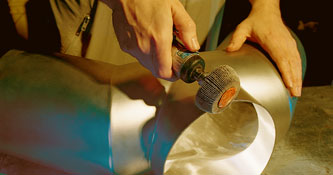 Because your challenges are hardly routine,
our approach is anything but mechanical.
There's nothing cut and dried about today's contracting challenges. Even the simplest of them requires attention to an array of considerations—from budgetary constraints, to environmental regulations, to code requirements, to quality expectations, to scheduling demands. Since 1924, Butters-Fetting Company has been providing innovative, customized solutions to mechanical and electrical contracting projects. Today, customers across southeastern Wisconsin rely on the total, dependable capabilities of Butters-Fetting in plumbing, heating, air-conditioning controls, electrical, piping, sheet metal work, sprinkler fitting and refrigeration. We are committed to offering you cost-effective solutions uniquely tailored to your contracting needs.